Purposeful Networking Sessions

With Interactive Exercises

These purposeful networking sessions are meant to promote community growth through discussion and connecting around topics our network is passionate about. The conference offers eight (8) different topics for discussion.

These sessions will be co-facilitated by content topic experts:

12:40 - 1:40 PM Purposeful Networking (Birds of a feather)

DEI
Flo Nicolas, Co-Founder and Chief Operating Officer, DEI Directive
Sheila Hatch, Certified Professional Coach, Certified Bowenwork Practitioner
Civic Discourse
James McKim, Founder and Managing Partner, Organizational Ignition
Sue Kaplan, Founder and Principal, Sustainable Futures Consulting
Education & Childcare
Sarah Robinson, Education Justice Campaign Director, Granite State Progress
Michael Turmelle, Director of Education and Career Initiatives, NH Charitable Foundation
Thriving Communities



Courtney Tanner, Director of Government Relations, Dartmouth Health
Allan Reetz, Director Public & Government Affairs, Hanover Co-op Food Stores
Mental Health
Deb LeClair, Psychologist and Executive Coach, Full Spectrum Wellness
Jennice Chewlin, Founder and CEO, Chewlin Group
Climate
Carrie Mayo, Founder and Creative Director, Mayo Web Designs and Marketing
Sam Evans Brown, Executive Director, Clean Energy New Hampshire
Sustainability
Julien Gervreau, Director, Sustainability Implementation & Climate Action Planning, Sensiba San Filippo LLP
Colleen Spear, Founder and Impact Consultant, Spearpoint Strategies
Workforce Retention & Attraction



Will Stewart, Executive Director, Stay Work Play
Melissa Skarupa, Marketing Manager, Community Partnerships & Sponsorships, Dartmouth Health
Jessica O'Connor, Consultant, Workforce Development, Dartmouth Health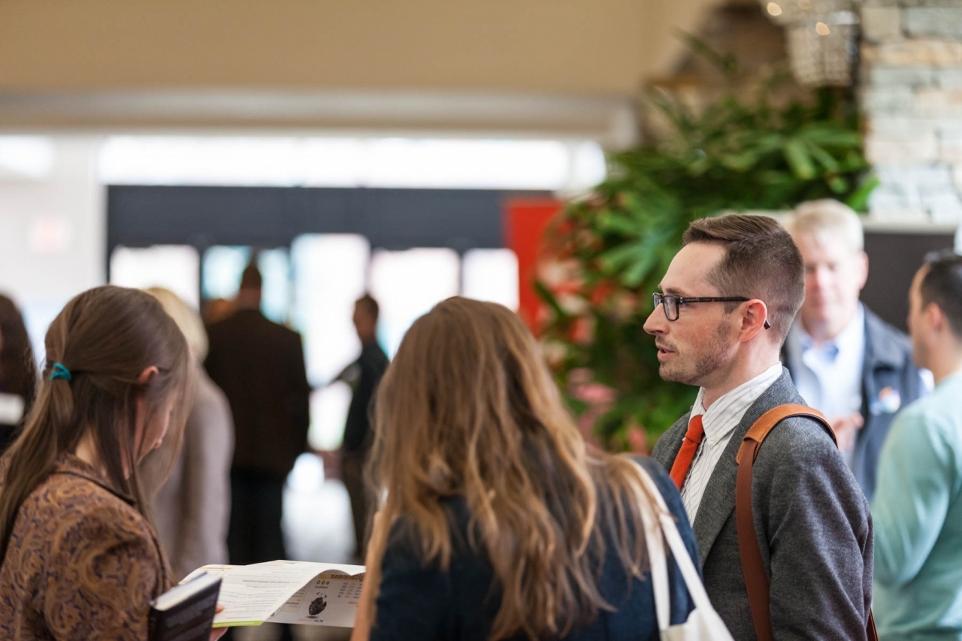 End the day with purposeful networking and meaningful connections!
4:15 - 5:30 PM Networking Reception (with interactive exercise)


NHBSR's spring conference is designed to appeal to large and small companies across the spectrum of sustainable/socially responsible business operations. Informative sessions and purposeful networking provide numerous opportunities for our 300+ attendees to learn and share best practices for a more sustainable future.