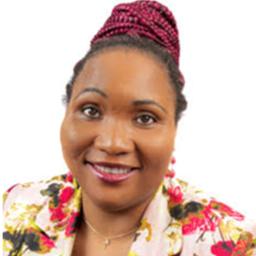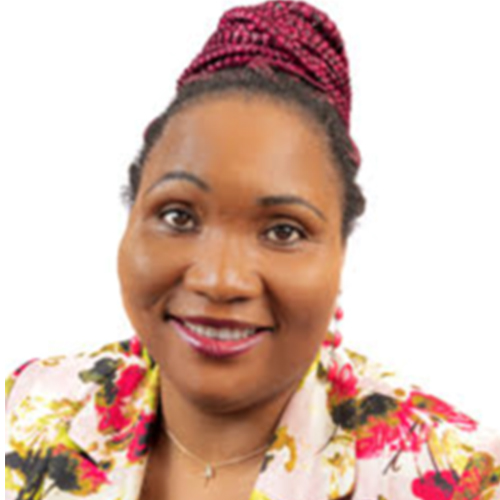 Kile Adumene

Executive Director, Manchester Community Action Coalition
As an engaged mother of four energetic, awesome, caring, loving children, Kile has over 22 years of experience navigating the social, racial, and educational systems to support her children. Kile is passionate about creating a strong community of parents, educators, and young adults that are honest, supportive, and willing to learn from each other's struggles to ce-creation of solutions to their needs. She is ready to work alongside other partners as they move through educational, social, and racial systems for their community and all residents.
With a Master's degree in community engagement and education, over 20 years of community leadership, Kile approaches all situations with a desire to understand the root cause before defining the solution that centered the most impacted individuals. Over her 20+ year career in medical, community engagement, education, organization, and program design, Kile had developed expertise in understanding the factors that drive positive outcomes for diverse community members and learners. She is available to work with you in a participative style grounded in empowerment, trust, and empathy.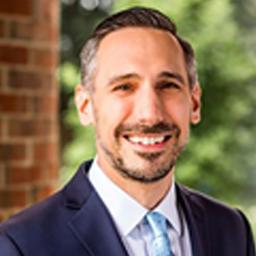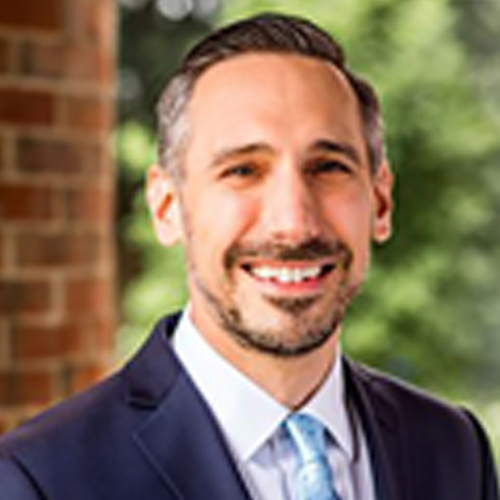 Dr. Richie Coladarci

Director of Human Resources, Merchants Fleet, overseeing people operations, employee engagement, and diversity, equity, and inclusion.
Prior to working at Merchants Fleet, he served as the Associate Vice Chancellor of HR and Organizational Development for the Community College System of New Hampshire. Dr. Coladarci also founded and led a humanitarian organization called A Friend in HR at the height of the COVID-19 pandemic. Staffed exclusively by seasoned volunteer HR leaders, A Friend in HR reduced inequity in the workplace by providing free HR advice to displaced and compromised workers.
A certified senior human resource professional (SHRM-SCP, SPHR), Dr. Coladarci has over twenty years of experience in HR in both for-profit and non-profit organizations. He earned a Doctorate in Education from Plymouth State University and a Master's degree in Human Resource Development from George Washington University.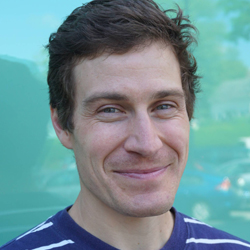 Sam Evans-Brown
Executive Director of Clean Energy New Hampshire.

Sam leads Clean Energy New Hampshire in its effort to create a cleaner, more affordable, and more resilient energy system in the Granite State. Sam grew up in the Lakes Region of New Hampshire. Prior to joining Clean Energy New Hampshire in 2021 he was a podcast host and radio journalist for nearly ten years, during which he wrote stories about New England energy issues extensively and won several regional and national awards. He's an excellent bike mechanic, a Spanish speaker, and a father of two. Sam graduated with a B.A. from Bates College in Politics and Spanish in 2009.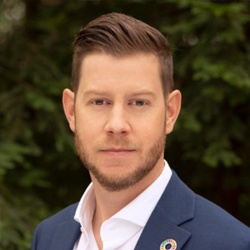 Julien Gervreau
Director, Sustainability Implementation & Climate Action Planning
ESG and sustainable strategy, innovation, and operations professional with 15+ years of experience working with executive leadership to develop and implement successful environmental stewardship and social impact strategies. Values and data-driven professional adept at integrating systems thinking, financial analysis and related frameworks that make the business case for long-term investment in climate mitigation and resilience. Featured speaker at corporate sustainability events including B Corp Champions, Net Impact, Sustainable Brands, SXSW Eco, Environmental Leader, Solar Power International, Global Climate Action Summit, Berkshire Hathaway Sustainability Summit, Sustainable Agriculture Summit, etc.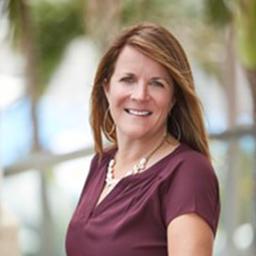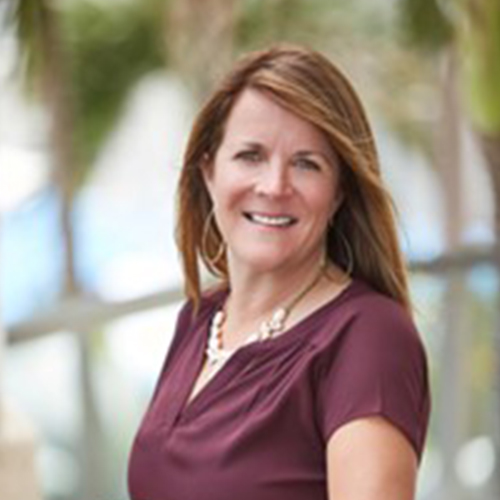 Barrie Hanlon

Brand Strategist, MAYO Designs

For nearly 30 years, Barrie has worked with clients to create and build successful brands at a variety of small and large agencies throughout New England. Earning a BA in Marketing from Bentley University, Barrie began her advertising career in the Boston market including work at Arnold Worldwide. In 2000, she relocated to Maine and spent a decade at Rumbletree in Portsmouth before becoming a consultant to a variety of agencies.
Her experience ranges across a variety of industries, including work for clients such as: Royal Caribbean, Honeywell Consumer Products, AspenTech, Public Service of New Hampshire, Mead Specialty Paper, Havenwood Heritage Heights and The New Hampshire Division of Travel and Tourism.

Jennifer Hopkins

Vice President of Business & Community Lending, Community Loan Fund​
Jennifer Hopkins is Vice President of Business & Community Lending, leading the team in ongoing program innovation, professional development, and impact. She also serves on the company's senior management team, and leads the organization's focus on justice, equity, diversity, and inclusion. Jen serves on the Board of Directors of ROC USA, and the community advisory board of Mascoma Community Development new markets tax credit program. She is a member of the Leadership NH class of 2023 and was selected as a Homeownership Fellow by New Hampshire Housing Finance Authority. Before joining the Community Loan Fund, she was a lawyer and foundation program officer where she oversaw a grant making portfolio supporting social change makers in economic justice, housing, and community economic development.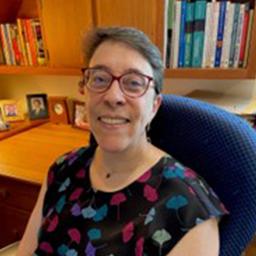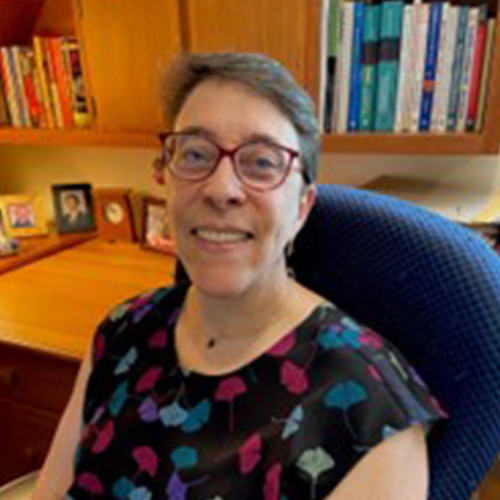 Marty Jacobs

Social Impact Consulting

Dr. Marty Jacobs is a transformative change consultant focusing on multi-sector transformational and social change. She has over 30 years of teaching, consulting, and facilitating experience in the areas of strategic planning, organizational learning, systems sciences, gender equity, board and leadership development, community and civic engagement, organization development, team building, and dialogue. Her research interests are in dialogue, meaning making, and transformative and organizational learning in multi-sector transformational change, as well as complex adaptive systems and systems sciences. Her publications include a series outlining the five disciplines of organizational learning and their integration, approaches to and cases of effective community engagement, multi-sector transformational change, meaning making at the edge of chaos, and systems and complexity sciences in relation to transformative learning, the latter which won the International Society for Systems Sciences Margaret Mead Memorial award for best student paper. She is also a practitioner of mindfulness and is currently working with a colleague on integrating mindfulness and a systems approach with leadership.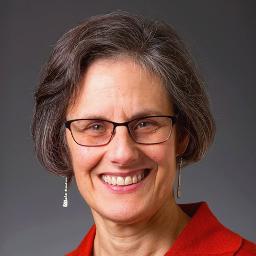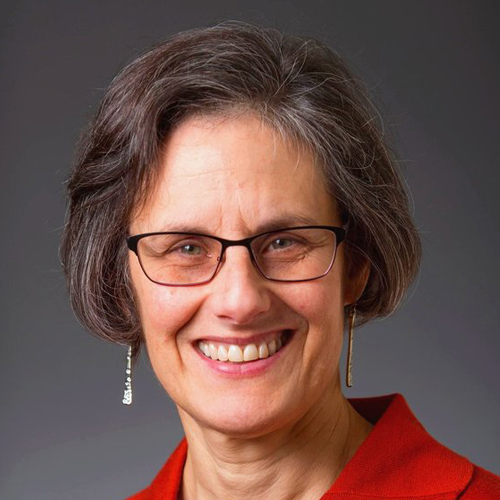 Susan Kaplan

Sustainable Futures Consulting

Susan Kaplan Sustainable Futures' founder, Susan Kaplan, offers the accumulated skills and wisdom of decades of proven impact. Sustainable Futures Consulting delivers communications and management services focused on integrating brand values, strategic communications, and sustainable practices. We strengthen leaders and businesses, cultivate resilient reputations, and collaborate with you and your stakeholders. She's worked in highly complex companies, public agencies, and young, agile organizations. She can step into any circumstance, assess the needs of an organization and its leadership, and get to work, starting with the big picture and working down to the smallest details.
Susan has elevated values and boosted effectiveness in multiple sectors, including state and federal government, global and local businesses, and nonprofits. She has a sophisticated understanding of the interplay between sectors, and intimate knowledge and understanding of healthcare, clean energy, sustainable practices, and public policy. She is an enduring champion for social, environmental, and financial sustainability.
Susan has supported and advised a broad array of corporate executives, nonprofit leaders, and government officials throughout her career. She stays in touch with colleagues and taps her broad, diverse and powerful network to connect you and your ideas to expand the impact beyond what would be possible without collaboration.
As a change agent, Susan seeks and deploys best practices. She's a big thinker, a problem-solver, and a planner. She will listen, probe, and research to understand your needs and hopes, discovering unfilled needs and gaps in services or communications. This is where she goes to work to ensure the gaps are closed, and then improved.
Driven and trained to step up to the plate, Susan also creates positive impacts in her volunteer leadership roles. She is a family woman, a climate protector, a political activist, an outdoors-woman, and a community builder.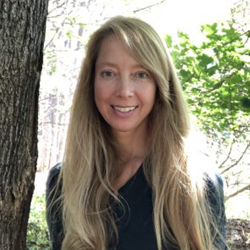 Anthea Lavallee

Executive Director, Hubbard Brook Research Foundation

As the Executive Director of the Hubbard Brook Research Foundation, Anthea has a front row seat for one of the most dynamic and influential ecosystem studies in the world. Established in 1955 by the U.S. Forest Service in the White Mountains of NH, Hubbard Brook brings together scientific teams from more than 25 universities and research institutions. Together they explore the relationships among Hubbard Brook's plants, animals, air, water, and soils. Having worked across a range of environmental and social service organizations over the past two decades, Anthea believes that community, culture, and ecosystem health are deeply entwined. As the leader of Hubbard Brook's public outreach and communications arm, Anthea bridges the gaps between science and society, combining her curiosity about the natural world with her passion for building community. Within Hubbard Brook and across its network of partners, Anthea strives to create a culture of environmental awareness that is scholarly and practical; reality-based and creative; equitable, actionable, and hopeful.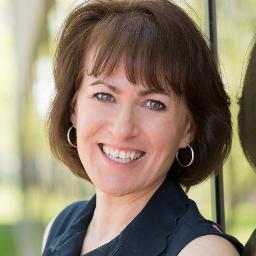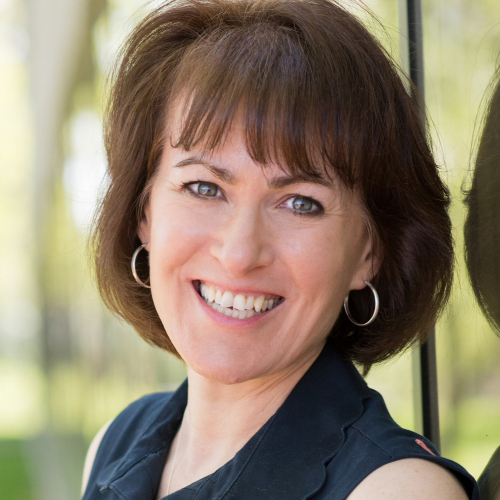 Debra LeClair

Psy.D. Psychologist & Executive Coach, Full Spectrum Wellness

Debra LeClair Psy.D. Psychologist & Executive Coach, Full Spectrum Wellness. With a strong background in behavior change, leadership development, stress management and brain science, Dr. Debra LeClair utilizes a multidimensional approach in working with clients to move through obstacles in meeting career and personal aspirations. She also consults and trains in corporations, non-profit agencies and public schools to implement positive cultural change, improve interpersonal communication and enhance talent retention and management.
Debra holds Masters degrees in both Clinical and Applied Psychology and earned her Doctorate in Applied Psychology from Rutgers University in 1998. She is a Certified Life Coach and Peoplemap Trainer™ as well as a trained executive coach. In 2010, Debra completed a practicum at The Center for Mindfulness at UMASS Medical School to become a Mindfulness Based Stress Reduction (MBSR) Instructor and has been able to adapt the program to onsite work settings.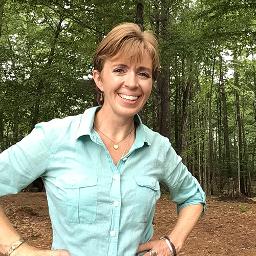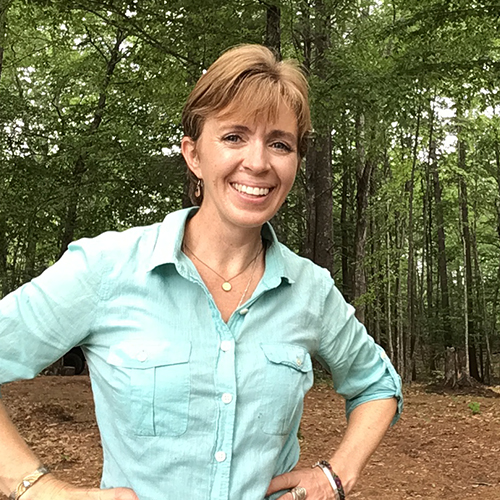 Carrie Mayo

Founder, MAYO Designs a BCorp & 1% member

Carrie Mayo founded MAYO Web + Marketing Services in 2001, turning her passion for environmental advocacy into a successful business strategy. A graphic designer by trade, she built the company around using business as a force for good by providing clients with services that improve both profit and planet. Last year, the company became the first of its kind on the Seacoast to become a Certified B Corp and member of 1% for the Planet.
Locally Carrie gives thousands of hours to further green initiatives, serving as an Executive Committee Member of the Mayor of Portstmouth's Blue Ribbon on Sustainable Practices. She's also organized large scale beach clean up events and is the co-founder of York Ecohomes. A recipient of Northeast Credit Union's Planet Protector Award and the Maine Sunday Telegraph Source Sustainability Award, most recently MAYO was honored by NHBSR with their Environmental Award.
Guided by the principle that waste isn't acceptable for the planet or your marketing budget, Carrie continues her commitment to making an impact through her work and hopes to help other businesses do the same.

James McKim

Organizational Ignition

James McKim is Founder and Managing Partner of Organizational Ignition, a Management Consulting practice. He is a sought-after organizational performance speaker, coach, change manager, and author of the best-selling book The Diversity Factor: Igniting Superior Organizational Performance.
Over his 35+ year career, he has helped small and large organizations, for-profit and non-profit, spark efficiency and growth through the aligning of people, process, and technology. Mr. McKim is known internationally for his current focus on organizational and individual performance through diversity, equity, and inclusion (DEI).
He is recognized by industry watchers such as Atd, Brandon Hall, Bersin Associates, Axelos, and PMI for his dedication to creating win-win situations between organizations and their employees. In addition to founding 2 companies, he has held senior leadership roles at or worked with organizations such as Hewlett Packard Enterprise, Fidelity, Dartmouth Hitchcock, and the Massachusetts Partnership for Diversity in Education in defining and executing strategic plans with an eye toward organizational performance.
As the Chair of the Episcopal Church's National Executive Council Committee Anti-Racism & Reconciliation, Mr. McKim was the principal writer of the church's guidelines on anti-racism and reconciliation. As President of the Manchester Branch of the NAACP, he works regularly with governments and businesses to eliminate discrimination. He is a frequent conference presenter, a guest on radio and television shows, serves as Chair of the Finance Committee of the NH PBS Board of Directors, and delights in being the vocalist for the jazz band The Episcocats."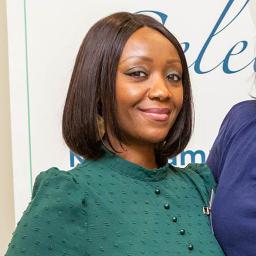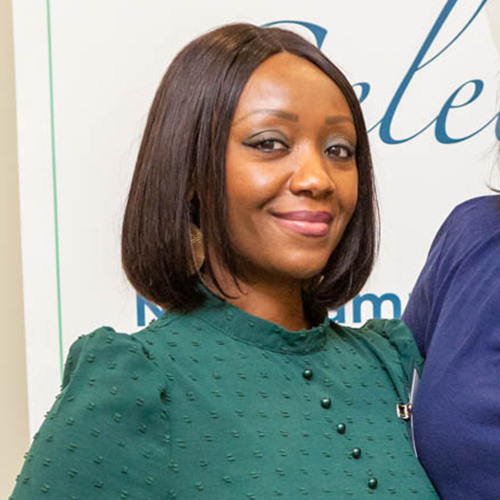 Flo Nicolas

Get Tech Smart

Flo Nicolas is the Co-Founder and Chief Operating Officer at DEI Directive, a game-changing Diversity, Equity, and Inclusion (DEI) technology firm. The company provides a comprehensive DEI Intelligence Platform that offers human resource and DEI professionals real-time access to DEI data, taking the guesswork out of the equation.
With the data-driven platform, organizations can easily monitor, track, and measure the outcomes of their DEI initiatives and make informed decisions about their DEI strategies.
In addition to her work at DEI Directive, Flo is an alumni of the US LinkedIn Accelerator Program: Technology & Innovation. During the program, she created tech and innovation content for LinkedIn that focused on highlighting women and underrepresented tech talent worldwide. She is also a tech-savvy lawyer, tech startup founder, consultant, and adjunct faculty at Manchester Community College, NH. Flo is the Director, Producer, and Creator of two NH local TV shows: Get Tech Smart; which helps New Hampshire residents understand more about technology, and Get Resource Smart, which shines a spotlight on organizations in New Hampshire that provide vital resources to residents in need.
Flo is known as the #NonBoringLawyer and emerging technology thought leader on social media. She is a writer and international speaker who advocates STEM for all, Women in Tech, and Diversity in Tech. She successfully launched the first DEI NH Tech Networking event and is highly sought after to launch more DEI initiatives across all industries in NH. She recently teamed up with UNH Center for Business Analytics to host the next DEI Industries Networking event.
Despite her hectic schedule, Flo finds time to volunteer in her community as a Board Member of the Cable and Utilities committee, Center for Women & Enterprise (CWE) advisory board, and Board Member of the Library Trustee. She also mentors underrepresented professionals looking to pivot into technology.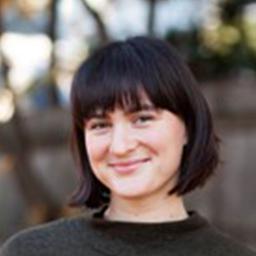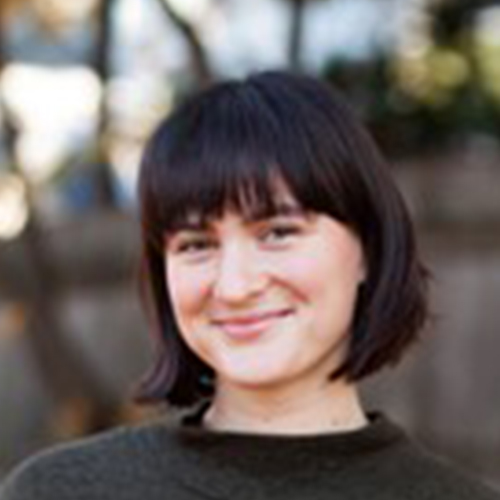 Linnea Patterson

Program Developer, Coastal Enterprises, Inc.

Linnea Patterson is a Program Developer specializing in climate justice and environmental resilience on the Lending team at Coastal Enterprises, Inc. The position focuses on climate justice and environmental resilience to ensure that, as our economy decarbonizes, under-resourced communities and businesses benefit from this transition. She provides sector expertise to green business deals and works with the Lending team and other stakeholders to create new financing models and seek market opportunities for renewable energy companies and sustainability-focused businesses. Linnea also works on state policy initiatives related to economic and environmental sustainability and helps direct CEI's strategic climate work. Previously, Linnea worked for Fidelity Investments on the Product team of an Agency Lending trading desk in Fidelity's Capital Markets division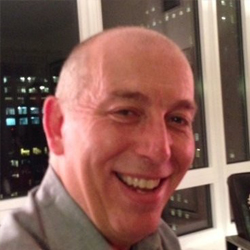 Tom Permatteo

CEO, Green Business Bureau

Tom is CEO of the Green Business Bureau and is responsible for the direction and growth of the company. He has been a leader in the Green business community for over 15 years and is passionate about bringing practical sustainability solutions to the business world. He is also Co-Founder of IzzitGreen Business Rewards. Prior to embarking on his sustainability solution endeavors, Tom spent over twenty-five years in the technology industry in sales and management and is an advisor to several technology startup companies.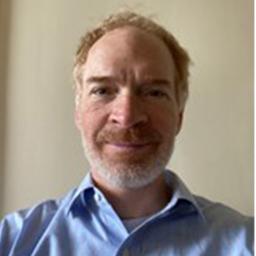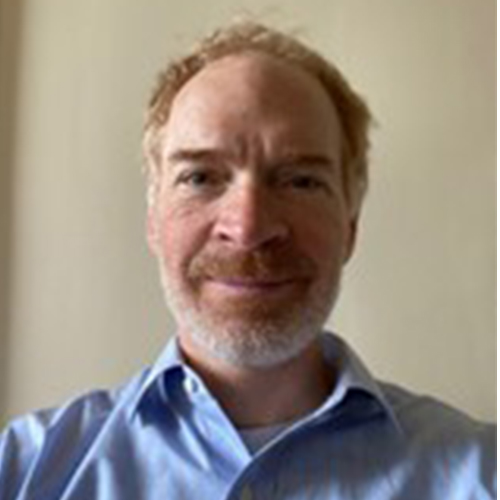 Rob Riley

President of the Northern Forest Center

Rob Riley joined the Northern Forest Center in 2007 as Director of Programs to lead development of programs emerging from the Center's Sustainable Economy Initiative and assumed leadership of the Center in spring 2008. Rob has guided the Center to become the respected regional innovation and investment partner it is today and launched the Center's first impact investment funds to support the Millinocket Housing Initiative and Lancaster Main Street Fund. He is particularly proud of the Center's team and its ability to bring expertise and resources to help Northern Forest people and communities while advocating for the region at the national level. Prior to joining the Center, Rob served as director of MicroCredit-NH, an award-winning statewide community economic development program. Previously, Rob founded and served as executive director of Main Street Plymouth, Inc., which received New Hampshire's "Main Street Program of the Year Award" in 2000.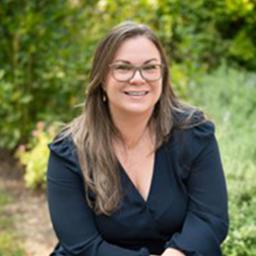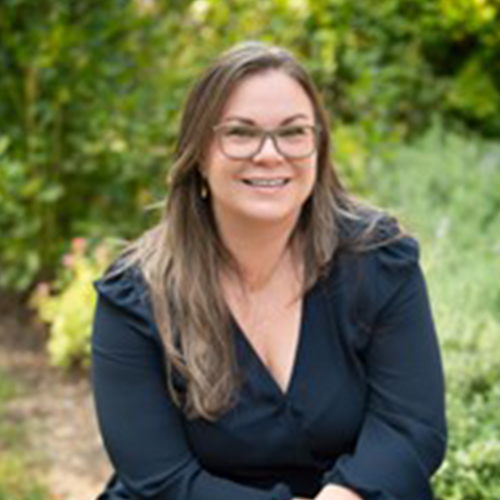 Sarah Robinson

Education Justice Campaign Director, Granite State Progress

Sarah Robinson is the Education Justice Campaign Director for Granite State Progress. Sarah is a graduate of New Hampshire public schools and received her undergraduate degree at New England College in Henniker, NH. As a life-long resident of the Granite State, she has been deeply committed to the advancement of social justice in the state, particularly through the Concord chapter of Showing Up for Racial Justice that she helped establish in 2015. Previously, Sarah acted as the Senior Project Manager for Reaching Higher NH (2019-2022) where she gained intimate knowledge around education policy and focused on community engagement. Sarah is an alumni of the 2021 cohort of Leadership NH and a Co-Chair for the Manchester NAACP Education Committee.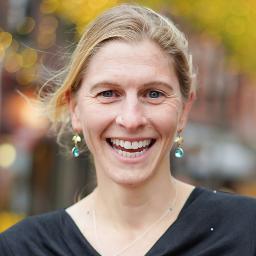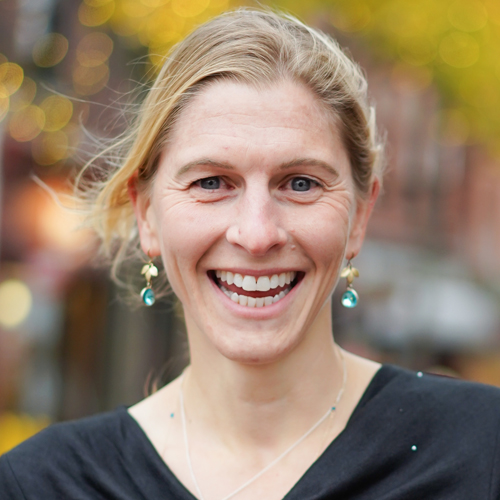 Lindsay Simpson
Director of Well-being, The Richards Group

Lindsay Simpson is an all-around wellness champion - at the individual and system levels. She is responsible for the planning, development, implementation, and evaluation of employee well-being initiatives for both Richards Group clients and for internal staff. She works from a research-based, holistic perspective; respecting that every group and every individual has unique strengths and passions that interact with family, workplace, and community cultures. Lindsay has an M.P.H. from UNC Chapel Hill, a health coaching certificate from Wellcoaches, and a B.A. from Middlebury College. Lindsay also serves as a board member for Girls on the Run Vermont.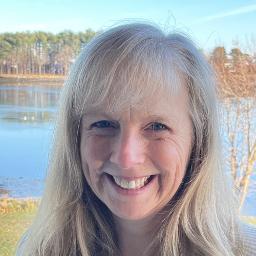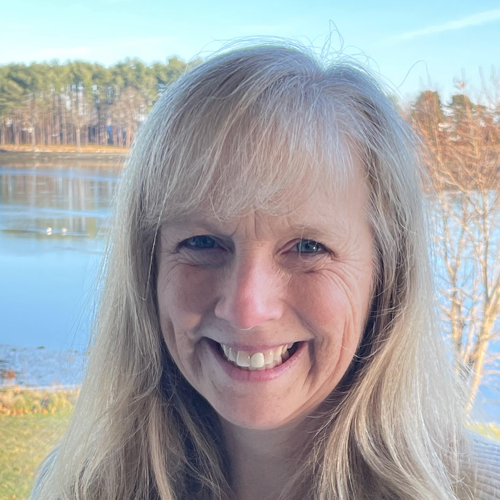 Beth Tener

Kinship

Beth Tener works with social change leaders in businesses, non-profits, and communities, helping them sense what is changing and find ways to take action aligned with their values. Her passion is to bring people together in ways that unlock and ignite personal, group, and community potential.
As a strategy consultant and facilitator with New Directions Collaborative, based in Portsmouth, NH, she has worked with over 200 organizations and collaborative networks, working on issues such as climate change, racial justice, and local food systems. As a facilitator, she is skilled in designing interactive processes to access the diverse ideas of a group and generate alignment around the wise and strategic path forward. Beth worked with NHBSR to help curate and facilitate the NH Workplace Racial Equity Challenge, which explored how we shift from historical patterns of oppression to participation, belonging, and equity, where each person has opportunities to grow and flourish.
She recently launched a new initiative called Kinship: a hub to amplify the power of community. Here, experienced community builders and social change leaders can connect and get peer support, mentoring, and learn together. The vision is to grow a healthy collaborative web across organizations and sectors in Seacoast NH, seeding new ideas and initiatives, and a culture of solidarity and mutual support that generates ripple effects. Through Kinship, Beth offers small groups, gatherings, workshops, and coaching.
Beth was on the faculty in the MBA program at Marlboro College, and taught courses on systems thinking and leadership skills for complex problem solving. She has a B.A. in Political Science from Bates College and a M.S. in Environmental Technology from Imperial College in London. She also has a Permaculture Design Certificate (principles of ecological whole-systems design.)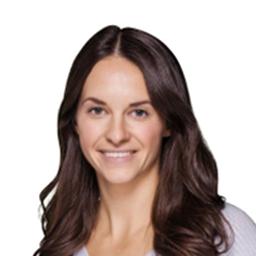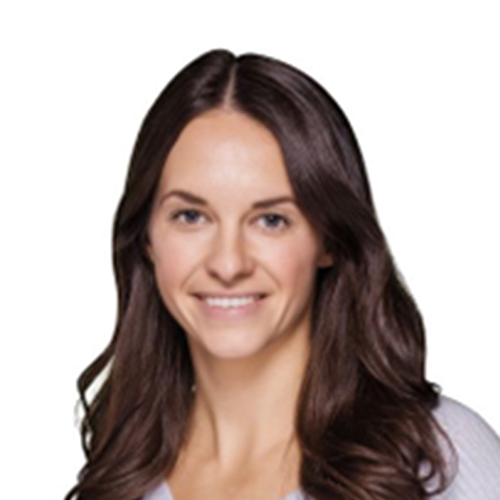 Mari Walsh

Director of Well-being, The Richards Group

Mari Walsh joined The Richards Group as an Organizational Wellness Lead in 2021. She works closely with employee benefit clients to design data-driven wellness strategies. Mari received her M.S. in Health and Human Movement from Utah State University, her B.S. in Kinesiology from Queen's University, and is a Master Certified Health Education Specialist (MCHES) through the National Commission for Health Education Credentialing. She lives in Burlington, Vermont with her English bulldog and is a four-time finisher of the Boston Marathon. She enjoys cooking and is always on the hunt for a good chocolate chip cookie.